THE

NEXT

FILM DESTINATION IN

SOUTHEAST ASIA
The Phnom Penh Film Commission (PPFC) is backed by experienced film industry professionals to help develop, recognize, and promote Cambodia as the next film destination in Southeast Asia. Our goal is to work with businesses to support local and international film projects that have significant ties to Cambodia. Our commitment is to promote tourism and increase jobs for Cambodians.

PPFC will work throughout all areas in Cambodia including Siem Reap, Battambang, Sihanoukville, and many other provinces and landscapes throughout the Kingdom.
MAIN OBJECTIVES
PROMOTION - PPFC seeks to promote Cambodia as a viable and cost-effective film, television and photography destination, and to promote Cambodia to the world through film.

INFRASTRUCTURE - PPFC seeks to develop and support the film industry in Cambodia through creation of production facilities and incentive programs that encourage investment in and expansion of the filmmaking industry.

SERVICE - PPFC seeks to serve as a liaison between production companies and government offices, local businesses, and community members, and provide on-the-ground assistance for logistical aspects of in-country film production.

EDUCATION - PPFC seeks to nurture national and regional creative talent as well as to build a solid film industry-related workforce in Cambodia through educational programs and applied field training.
Cambodia is located in Southeast Asia, in the tropical zone, just 10-13 degrees north of the equator. Like most of Southeast Asia, Cambodia is warm to hot year round and the climate is dominated by the annual monsoon cycle with its alternating wet and dry seasons.
Cambodia's dry season lasts from October to April, when the dry northeast monsoon arrives, characterized by hot wind blowing across the entire country. Kep and Sihanoukville on the south coast are popular production destinations during this season as they bask in the brilliant sunshine and sea conditions.
Cambodia's wet season comes courtesy of the southwest monsoon and lasts from May to October, bringing with it almost 75% of Cambodia's annual rainfall. Across Cambodia, throughout much of the rainy season, daytime temperatures average between 25°C and 27°C. The early months of the wet season (May – July) remain very hot with infrequent rainfall usually in the form of short downpours. In the latter months (late July – September) the rains tend to become more constant and are heavy at times, especially in coastal and rural regions.
Prior to filming in Cambodia, you must have a SHOOTING PERMIT from the Ministry of Culture and Fine Arts. We will help production companies with assistants in preparing the paperwork for The Ministry of Culture and Fine Arts. Please DOWNLOAD and fill out the two applications below and email it to us to speed up the process.
General Filming Permits:​
Feature Film, Documentary, TV Series - 15 working days process

Commercial, Corporate, Music Video, Industrial, Short Film, Web Content - 3 working Days
NOTE: You need a Special Film Permit approval from Apsara Authority to film all areas of the Angkor Temples including a permit from the Ministry of Culture and Arts.
Founder + President
Daron Ker
Executive Director
Remy Hou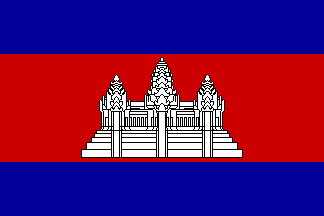 BUSINESS HOURS: MONDAY TO FRIDAY 9AM - 5PM
PHNOM PENH OFFICE
#31 Street 240
Sangkat Cheychumneas, Khan Deaun Penh
Phnom Penh, Cambodia
PHONE: (415) 470-6167 USA